I know it has been 6 months since I wrote in here and I told myself I would try to write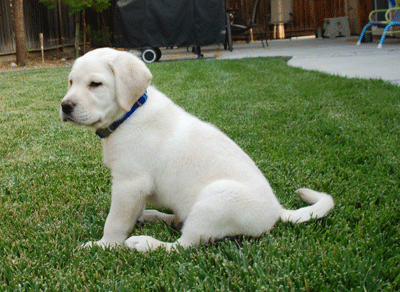 more often. I thought now would be a good time to write and let everyone know that there is a new addition to our family. His name is Gunner a white Lab and we got him Tuesday 7/22/08 at 8 weeks old. It was a surprise to the kids and they are really happy to have him.
We just returned from Vegas for Summer's 30th Birthday where we spent 4 days with some close friends and Summer's family. We had a great time.
I've been busy for the first half of the year helping my best friend start a business on line to help find lost pets. The website FindToto.com is like an "Amber Alert" for lost dogs, cats or any kind of animal. What we do is take the address from where your pet went missing and for a fee we will notify your neighbors by phone of your missing pet. FindToto.com can notify up to 5000 neighbors in less than an hour which is a lot more ground than you can cover posting flyers. That is where a lot of my time has gone after work helping to get the company off the ground with the internet stuff. Help spread the word !!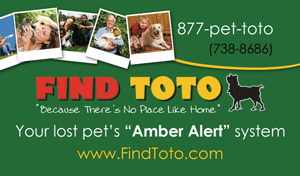 Things will be busy for the rest of the year with the new puppy and FindToto.com but I will try and make every effort to update the site more often. At least with some new pictures of Gunner as I get them.